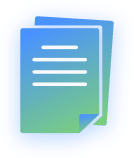 Business Loans don't require collateral or security and often need minimum to no paperwork.
As Business Loans are designed to meet the day-to-day business requirements, they have a quick turnaround time.
Be it to expand your business, upgrade inventory, manage cash flow, buy machinery and more, Business Loans can be used for a variety of purposes.
Equated Monthly Installment (EMI)
Business Loan EMI Calculator
The following is a comparison of loan feature of banks across key categories
**The above figures are subject to change and GST may be applicable.
**The above figures are subject to change and GST may be applicable.
What is a Business Loan?

Eligibility Factors

Documents Required

How To Apply

Loan Verification Process

Rate of Interest

Other Details
Businesses need funds to meet their day-to-day expenses such as paying utility bills, buying machinery, setting up equipment, upgrading inventory, employee salaries, expansion, etc.
A business loan can be availed to meet such working capital needs without having to disturb your personal finances. They are unsecured loans that have a quick turnaround time and need minimum to no paperwork.
Eligibility:
Anyone who's running a business, from Startups to MSMEs to artists to traders to manufacturers to NGOs and more, can apply for a business loan. However, the criteria for eligibility can vary from one applicant to another.
Credit Score:
750 and above with no past defaults.
Nationality:
Indian Citizen with a valid bank account and no criminal records.
Note:
All/ any of the Eligibility Factors listed above are subject to change on a case by case basis, left to the discretion of the bank/NBFC you are applying for a business loan from.
The actual list of documents varies from one bank/NBFC/HFC to another. That said, here's a checklist of the most common documents that are expected from all of them.
Proof of Identity:
PAN Card / Voter ID / Aadhaar Card / Passport / Driving License
Proof of Address:
Aadhaar Card / Lease Documents / Property Purchase Agreement / Utility Bill / Passport / Driving License
Proof of Income:
For Salaried Professionals:

Salary Slip / Bank Account Statement / Form 16



For Self Employed Individuals:

ITR / P&L Statement and Balance Sheet / Bank Account Statement
Proof of Business:
Certificate of Practice / Partnership Deed / GST Registration and Filing Documents / MOA & AOA / Shop Act License
Apnapaisa.com not only gives you the best deals on business loans, but also makes applying for one easy and hassle free.
Fill up your personal details such as occupation, city, phone number, etc. Then, click Proceed.
Browse through the various offers on business loans and select the one that's best suited to your needs.
Fill out any additional details that may be required.
Your selected lender will send you an instant e-approval. Following which, a representative from your selected lender will get in touch with you to guide you through the documentation process.
A business loan is an unsecured loan that can be availed to meet a business's working capital needs. The business loan verification process involves all but 5 tiny steps.
Start by selecting a Bank/NBFC that's providing you with a business loan that's best-suited to your needs.
Submit an online application for a business loan on Apnapaisa.com. Your application will be transferred by us to your preferred lender.
As soon as your documents are collected and successfully verified, your business loan application will be approved by the said lender.
Sign the loan agreement and the requested amount will be disbursed to your account.
Different banks/NBFCs offer different kinds of business loans at varying interest rates, starting as low as 10%. Other factors such as your Credit Score, tenure of the loan, total amount, etc also factor in to determine the final interest rate.


Check the list below to know the current rate of interest on business loans, offered by some of India's leading banks and NBFCs.
Business loans have a processing fee that varies from 0-4% of the loan amount, depending on the total amount of loan requested.
Frequently Asked Questions