Investments in fixed deposits, up to Rs. 5 lakhs, are guaranteed by the DICGC, a fully owned subsidiary of RBI.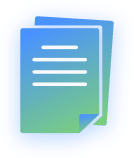 Fixed Deposits provide guaranteed returns no matter the market fluctuations. The bank will pay the interest rate as promised at the time of investment.
Up to Rs. 1.5 lakhs invested in Fixed Deposits can be claimed as deductions under Sec 80C of the IT Act
What is a Fixed Deposit?

Eligibility Factors

Documents Required

Account Verification process

Rate of Interest

Other Details
Fixed deposits are term deposits offered by banks and NBFCs, ranging from 7 days to 10 years, at a fixed rate of interest. These deposits are secured up to Rs. 5 lakhs by the Deposit Insurance and Credit Guarantee Corporation (DICGC).

Fixed Deposits allow customers to safely set aside their savings and earn a fixed rate of interest on them. Thus, allowing for a stable, risk-free return.
Eligibility
Anyone can open a fixed deposit with any bank, for any amount, and any duration as long as it's over 7 days and under 10 years. There's no income/employment criteria and the applicant need not have a high Credit Score. That said, there are a few basic requirements such as
Age:
18 and above.

In case of a minor, the parents or legal guardian can open a Fixed Deposit on their behalf
The actual list of documents varies from one bank to another. That said, here's a list of the most common documents that are expected from all of them.
Proof of Identity:

PAN Card / Voter ID / Aadhaar Card / Passport / Driving License
Proof of Address:

Aadhaar Card / Lease Documents / Property Purchase Agreement / Utility Bill / Passport / Driving License
The fixed deposit verification process involves all but 5 tiny steps.
Start by selecting a bank whose fixed deposit is best suited to your needs.
Submit an online application for opening a fixed deposit on Apnapaisa.com. Your application will be transferred by us to your preferred bank.
Having received your fixed deposit application, a representative from Apnapaisa.com will call you to verify its details. A pick-up for the documents required will then be subsequently arranged by us or your preferred bank at a place and time of your convenience.
As soon as your documents are collected and successfully verified, your fixed deposit application will be approved by the said bank.
Sign the relevant documents and your fixed deposit will be created instantly.
The interest rate on Fixed Deposits can go as high as 7.35%. These rates are subject to change in accordance to the latest RBI directives. Here are the various interest rates offered by different banks
There are three types of Fixed Deposits:
Cumulative Fixed Deposit:
In this type of Fixed Deposits, the interest accrued is further reinvested in the next cycle at pre-fixed rates. The total Interest amount is paid as a lump sum along with the maturity amount at the end of the FD's tenure.
Non-Cumulative Fixed Deposit:
In Non-Cumulative Fixed Deposits, the interest is dispensed off at regular intervals. This type of FD is useful for pensioners, freelancers and homemakers, etc, as it can act as a regular source of income.
Tax Saving Fixed Deposit:
Individuals can invest up to Rs. 1.5 lakhs every year under Tax-saving Fixed Deposits. This amount can be claimed as deductions under Sec 80C of the IT Act.
However, interest earned on Tax Saving Fixed Deposits is taxable.
Frequently Asked Questions