The interest outgo on Personal Loans is calculated only on the principal amount outstanding after each prior payment.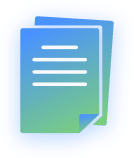 Personal Loans don't require collateral or security and often need minimum to no paperwork.
As Personal Loans are short to medium-term loans, they can be disbursed in a few hours to a few days.
Equated Monthly Installment (EMI)
Personal Loan EMI Calculator
The following is a comparison of loan feature of banks across key categories
**The above figures are subject to change and GST may be applicable.
**The above figures are subject to change and GST may be applicable.
What is a Personal Loan?

Eligibility Factors

Documents Required

How To Apply

Loan Verification Process

Rate of Interest

Other Details
A Personal Loan is an unsecured loan that doesn't usually require collateral or security for disbursal. Although, some PSU Banks might insist on a guarantor. It's a short to medium-term loan.

The primary benefit of a Personal Loan is its flexibility of end-use. Often taken to meet an emergency medical expenditure or fund a vacation, wedding, home renovations, etc. They need minimum to no paperwork and can be availed at short notice.
Eligibility:
Only individuals can avail a personal loan and not businesses. Both salaried and self-employed individuals and professionals are eligible. That said, the criteria for eligibility can vary from one applicant to another.
In the event that you are already paying an EMI towards a previous loan, your eligibility for a personal loan may go down. This is because your income in hand would be lower compared to a scenario where you are not already paying another EMI.
Age:
18/21 - 60/65 years.
Minimum Net Income (Monthly):
₹15,000 for non-metro cities.

₹20,000 for metro cities.
Loan Amount:
Up to ₹50 Lakhs depending on your credit profile.
Work Experience:
Salaried Professionals must have been employed at their current workplace for at least 6 to 12 months.

Self-employed Individuals should have had a business tenure of at least 3 years (continuous).
Note:
All/any of the Eligibility Factors listed above are subject to change on a case by case basis, left to the discretion of the bank/NBFC you are applying for a Personal Loan from.
The actual list of documents varies from one bank/NBFC/HFC to another. That said, here's a checklist of the most common documents that are expected from all of them.
Proof of Identity:
PAN Card / Voter ID / Aadhaar Card / Passport / Driving License
Proof of Address:
Bank Account Statement / Aadhaar Card / Lease Documents / Property Purchase Agreement / Utility Bill / Passport / Driving License
Proof of Income:
For Salaried Professionals:

Salary Slip / Bank Account Statement / Form 16
For Self Employed Individuals:

ITR / P&L Statement and Balance Sheet / Bank Account Statement
Proof of Business:
Certificate of Practice / Partnership Deed / GST Registration and Filing Documents / MOA & AOA / Shop Act License
Apnapaisa.com not only gives you the best deals on personal loans, but also makes applying for one easy and hassle free.
Fill up your personal details such as occupation, city, phone number, etc. Then, click Proceed.
For personalised deals on personal loans best suited to your needs, enter your company name, work experience, etc.
A compilation of personal loan offers from our wide network of partner Banks and NBFCs will be displayed, based on your eligibility and chance for instant approval. Select a lender that best meets your requirements.
Fill out any additional details that may be required.
Your selected lender will send you an instant e-approval. Following which, the personal loans team from Apnapaisa.com will get in touch with you to guide you through the documentation process.
Personal Loans need minimum to no paperwork and can be availed at short notice. The personal loan Verification Process involves all but 5 tiny steps.
Start by selecting a Bank/NBFC that's providing you with the best terms that are most suited to your needs.
Submit an online application for a personal loan on Apnapaisa.com. Your application will be transferred by us to your preferred lender.
Having received your personal loan application, a representative from Apnapaisa.com will call you to verify its details. A pick-up for the documents required will then be subsequently arranged by us at a place and time of your convenience.
As soon as your documents are collected and successfully verified, your personal loan application will be approved by the said lender.
Sign the loan agreement and the requested amount will be instantly disbursed to your account.
The rate of interest for personal loans differs from one bank to another. Other factors such as your Credit Score, tenure of the loan and the amount requested, also affect the overall interest rate.


Check the list above to know the current rate of interest on personal loans, offered by some of India's leading banks and NBFCs.


HDFC Bank provides affordable and convenient personal loans with EMIs as low as Rs. 2,137 per lakh for a 60-month term and a rate of interest as low as 10.50%.
Multiple Banks/NBFCs also provide special category personal loans for certain segments of our society.
Personal Loan for Women:

This is a special category of personal loan offered to women at a preferential rate of interest. Its purpose is to promote and support female entrepreneurs and working women.




Personal Loan for Pensioners:

Another special category personal loan, this is only offered to senior citizens to aid their retirement needs, medical expenses and/or travel plans. These are also disbursed at a preferential rate of interest.




Pre-approved Personal Loan:

A category of personal loan known more popularly as Instant Personal Loan. These are offered to existing customers of the Bank/NBFC only.




Top-up Loan:

A top-up personal loan is a personal loan that's issued to the borrower over and above what is already owed to the Bank/NBFC. They are offered at the discretion of the lender and at similar interest rates such as a standard personal loan.




Balance Transfer:

Every borrower can transfer the principal outstanding amount of an existing loan to a new lender who's offering a lower interest rate. This helps in decreasing the overall interest payout over the remaining tenure of the loan.




Partial Prepayment:

The borrower can repay a loan amount that's greater than the fixed monthly EMI. This extra amount is considered as Partial Prepayment and decreases the outstanding principal amount. As a result, reducing the total interest outgo. A bank/NBFC can charge a prepayment penalty in such scenarios.
Frequently Asked Questions