Smart, Practical and Strategic
The investments are spread across a diverse portfolio of securities, thus mitigating the risk while boosting its returns.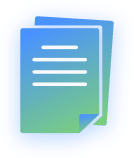 Mutual Funds are professionally managed by qualified and experienced fund managers.
Tax Exemption/Deduction Benefits
Investments in Mutual funds come with Tax exemption/deduction benefits under Section 80C of the IT Act.
What is a Mutual Fund?

Eligibility Factors

Documents Required

Verification process

Rate of Return
Mutual funds are investment vehicles regulated by the Securities and Exchange Board of India. It's the sum total of the capital of different investors sharing a common financial goal

This pool of money is managed by a fund manager who invests the money in a variety of investment options such as stocks, bonds and shares. Investing in mutual funds is one of the easiest ways in which an individual can increase their wealth.
Eligibility
Anyone can invest in Mutual Funds. There's no income/employment criteria and the applicant need not have a high Credit Score. That said, there are a few basic requirements such as
Nationality:
A Citizen of India, Non-resident Indians (NRIs) and Persons of Indian Origin (PIOs).
The actual list of documents varies from one fund to another. Here's a list of the most common documents that are expected from all of them.
Proof of Identity:

PAN Card / Voter ID / Aadhaar Card / Passport / Driving License
Proof of Address:

Aadhaar Card / Lease Documents / Property Purchase Agreement / Utility Bill / Passport / Driving License
The mutual funds verification process involves all but 5 tiny steps.
Start by selecting a bank/NBFC whose mutual fund is best suited to your needs.
Submit an online application for investing in their mutual funds on Apnapaisa.com. Your application will be transferred by us to your preferred bank/NBFC.
Having received your mutual funds application, a representative from Apnapaisa.com will call you to verify its details. A pick-up for the documents required will then be subsequently arranged by us or your preferred bank/NBFC at a place and time of your convenience.
As soon as your documents are collected and successfully verified, your mutual funds application will be approved by the said bank/NBFC.
Sign the relevant documents and your mutual funds account will be created.
Different funds offer different rates of return based on their risk profile.
Frequently Asked Questions