Low Minimum Balance Requirements
While Savings Accounts typically need you to maintain a minimum balance, some banks offer Savings Accounts with a zero minimum balance requirement.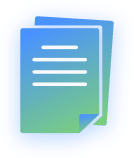 You can apply for a Debit Card on your Savings Account to avail exciting offers, discounts, etc on online purchases and PoS transactions.
Earn interest on your Savings up to 7%.
What is a Saving Account?

Eligibility Factors

Documents Required

Account Verification process

Rate of Interest

Other Details
Banks offer Savings Accounts as deposit accounts to store your money, earn interest on it and access it as and when required. You can use a Savings Account to send/receive money using services such as IMPS/NEFT/RTGS/UPI.

Banks usually offer an interest rate of 3.5% to 7% on Savings Accounts. This number depends on your bank, the type of Savings Account you're holding with them, and its minimum balance requirements.
Credit score:
650 or above with a good credit history
Employment Type:
Salaried

Self-Employed professionals
Minimum Net Income (Monthly):
₹15,000(non-metro cities)

₹20,000( metro cities)
Work Experience
Salaried

Employed at current company for at least 6/12 months

Self-Employed
The actual list of documents varies from one bank to another. Here's a list of the most common documents that are expected from all of them.
Proof of Identity:

PAN Card / Voter ID / Aadhaar Card / Passport / Driving License
Proof of Address:

Aadhaar Card / Lease Documents / Property Purchase Agreement / Utility Bill / Passport / Driving License
2 passport size photographs.
The Savings Account Verification Process involves all but 5 tiny steps.
Start by selecting a bank whose Savings Account is best suited to your needs.
Submit an online application for opening a Savings Account with them on Apnapaisa.com. Your application will be transferred by us to your preferred bank.
Having received your Savings Account application, a representative from Apnapaisa.com will call you to verify its details. A pick-up for the documents required will then be subsequently arranged by us or your preferred bank at a place and time of your convenience.
As soon as your documents are collected and successfully verified, your Savings Account application will be approved by the said bank.
Sign the relevant documents and your Savings Account will be created.
Most banks offer an interest rate on Savings Account between 3.5% to 7%. These rates are subject to change in accordance to the latest RBI directives. Usually, a bank that offers high interest rates on Savings Account also has a high minimum balance requirement
Today, banks offer different types of Savings Account to cater to customers of different ages, demographics, needs etc. Each type of Savings Account has its own set of unique benefits. It's prudent to know what type of Savings Account is best suited for you, before applying for one.
Zero Balance Savings Account:
Account holders holding a Zero Balance Savings Account are not required to maintain any minimum balance. These accounts usually come at a low rate of interest.
This is the most common type of Savings Account. It comes with limited facilities and basic rates for service. The prescribed minimum balance for this type of Savings Account varies from one bank to another.
Salary Account is a type of Savings Account that can only be availed by a salaried individual. Companies directly deposit the employee's monthly salary into this account. For all practical purposes, a Salary Account functions like that of Zero Balance Savings Account. Meaning, one does not have to maintain a minimum balance. If a Salary Account is not credited with monthly salary for 2-3 months, it automatically gets converted into a Regular Savings Account.
Frequently Asked Questions